San Felice del Benaco Lake Garda
San Felice del Benaco is located on the west shore of Lake Garda, about 35 km from Brescia. The municipal district, composed by San Felice, Portese (1 km from the centre of Salò) and Cisano (perched on a hill), is set in the morainic hills in the middle of the bay of Salò and Manerba. Since 1927 the three villages form a single community. In proximity of the village, there are three important mountains, Monte della Croce, Monte Campagnolo and Monte Santa Maria. The mild climate during the whole year is very comfortable. In the fantastic spring days you can assist to the triumphal flowering of nature, in summer the fresh breeze makes the temperatures milder, autumn offers enchanting sunny days and even in winter, the temperatures are pleasant.
The Isola del Garda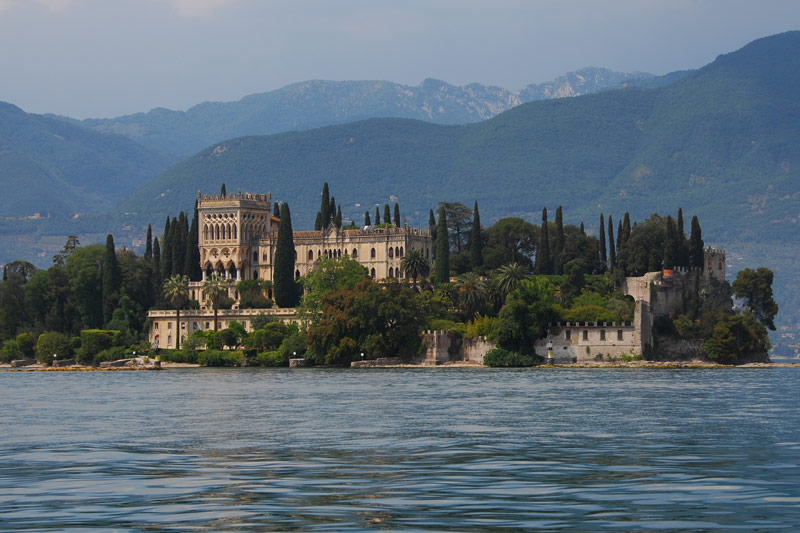 The "Isola del Garda", the largest island of the whole area of Lake Garda, belongs to the San Felice del Benaco district., The luxurious palace of the family Cavazza, surrounded by marvellous Italian gardens and a rich wood made of cypresses, thorn trees and pines is situated on the island. Between April and October guided visits are organised on this breath-taking island. Feel the paradisiac atmosphere of this little island. The
places of interest in San Felice
are not missing: the baroque parish church of San Felice with its 18th century frescos, the ruins of the San Felice castle with the old graveyard and the tower, the 18th century sanctuary "Madonna del Carmine", the 16th century building "Monte di Pietà", the ruins of the medieval castle in Portese with the municipal library, "Palazzo Cominelli" in Cisano and other cultural goods.
Entertainment in San Felice del Benaco
During the summer months of July and August, you can discover the surrounding of San Felice del Benaco with a touristic train. For bike lovers an about 18 km long bike track goes through the villages of San Felice del Benaco, Portese and Cisano. The weekly market takes place in San Felice on Wednesday. During the year, many events are organised, as for example movies, concerts, theatres, expositions, festivals, sport events and a program rich with entertainment for children and adults.
Information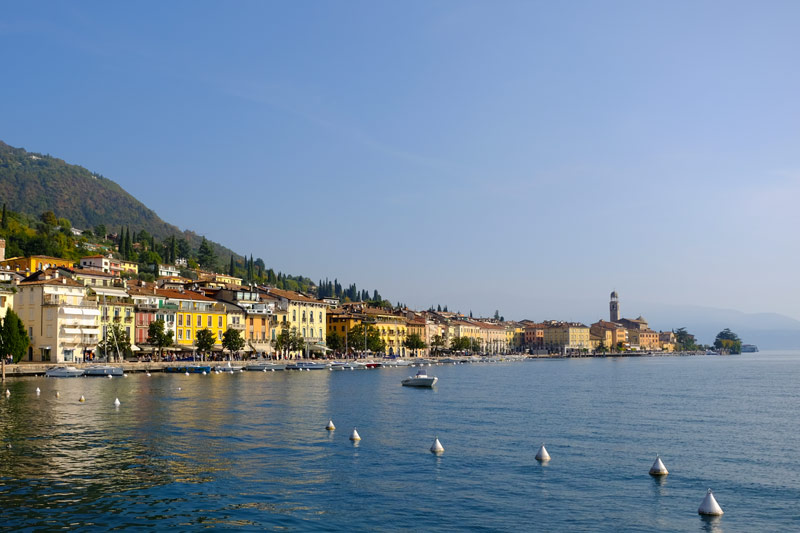 Region: Lombardy
Province: Brescia (BS)
Coordinates: 45°35′0″N 10°33′0″E
Elevation: 109 m
Area: 26 km²
Inhabitants: ca. 3.400
Density: 131 /km²
Districts: Cisano, Portese
Neighbour communities: Garda (VR), Manerba del Garda, Puegnago sul Garda, Salò, Torri del Benaco (VR)
Zip code: 25010 - Phone code: 0365