Manerba Lake Garda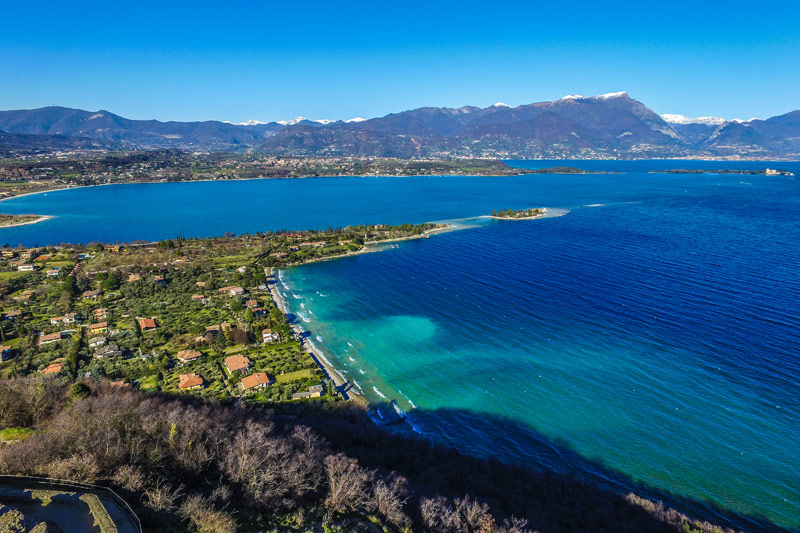 Manerba del Garda is located in a bay between Punta Belvedere and Punta Portese, on the west shore of Lake Garda, in the province of Brescia. It is set in the heart of the Valtenesi, a green area between Salò and Padenghe, which is very famous for its wine production. The municipal district is made of five neighbour communities: Solarolo, Montinelle, Balbiana, Pieve e Gardoncino. These are scattered on the hills near the beautiful park "Parco della Rocca di Manerba". The landscape is made of morainic hills, vineyards and olive groves.
Rocca di Manerba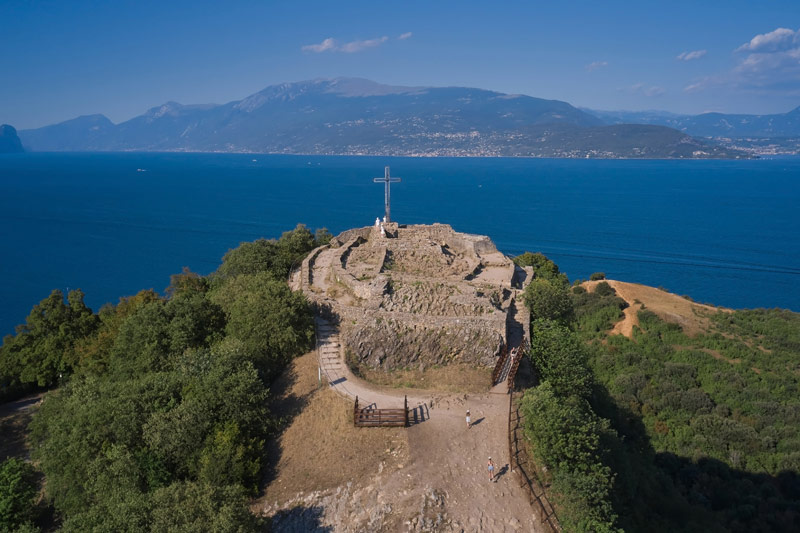 The few rests of the Fortress of Manerba, one of the most important medieval fortresses of the whole Lake Garda territory, destroyed by the Venetians in 1575, rise on a high stony block. From here, you can enjoy a breath-taking view on the lake, on the surrounding hills, on the Monte Baldo until your gaze reaches Torbole - Nago. Worth a visit are the Archaeological Museum and the churches rich with frescos, which witness the antique religions and cultural traditions passed in this area along the centuries. One of the
favourite destinations
is the idyllic Island of San Biagio, also known as the Island of the Rabbits. The natural park under the "Rocca", which hosts more than 400 types of plants, is of impressive beauty too.
Weekly market in Manerba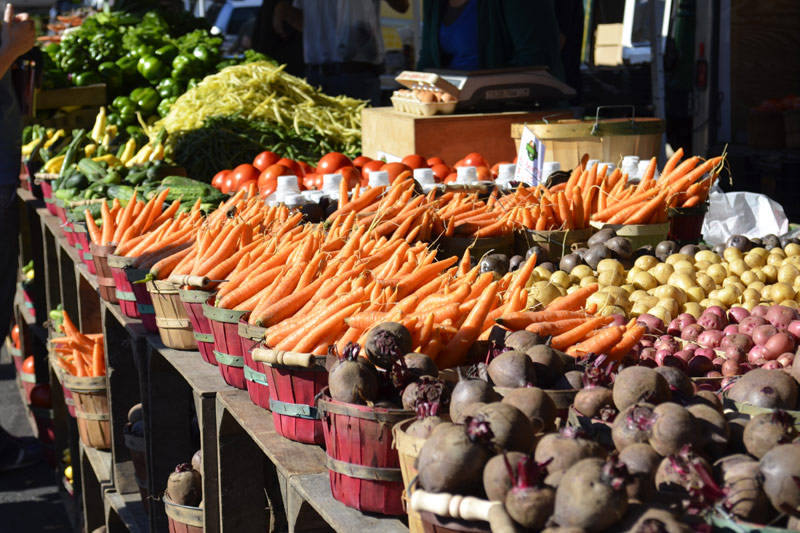 The most important economic sources are the production of the famous DOC wines (Chiaretto, Rosso and Rosso Superiore) and tourism. The numerous hotels, holiday apartments, bed and breakfasts and family camping places are equipped with every comfort. The weekly market takes place in Manerba every Friday. Furthermore, many other activities and events are organised, for example the involving trip to explore the protected natural park around Manerba. During the whole year, there are concerts for children and adults, cultural events and open-air cinema evenings. During the summer months, the exploration of little squares and the most picturesque corners of Manerba is made more pleasant by the use of a small train inside the village.
Information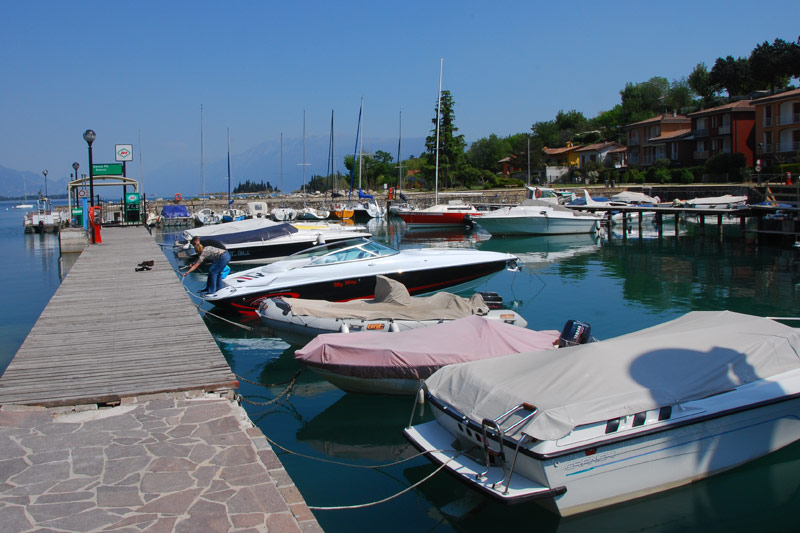 Region: Lombardy
Province: Brescia (BS)
Coordinates: 45°33′N 10°33′E
Elevation: 130 m
Area: 37 km²
Inhabitants: ca. 5.300
Density: 144 /km²
Districts: Balbiana, Crociale, Gardoncino, Montinelle, Pieve Vecchia, Solarolo
Neighbour communities: Moniga del Garda, Polpenazze del Garda, Puegnago sul Garda, San Felice del Benaco, Soiano del Lago
Zip code: 25080 - Phone code: 0365