Brenzone Lake Garda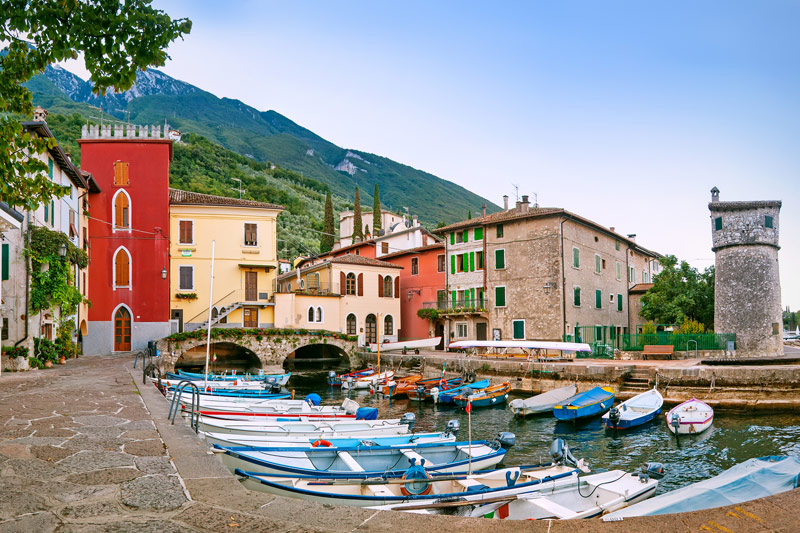 Brenzone in one of the youngest municipal districts, made of 24 villages and 16 neighbour communities, divided and scattered in a wide territory in the Northeast of Lake Garda. The municipality is 46 km far from the provincial capital Verona. Brenzone is stretched on an area of about 52 km², with an altitude of 69 m up to 2.200 m on the summit of Monte Baldo. The most important villages are Magugnano, Sommavilla, Porto, Castello, Maringa, Assenza and Castelletto. The further small villages are scattered in the mountains and are usually made of a small amount of buildings whose name always starts with "Ca" (house).
Island of Trimelone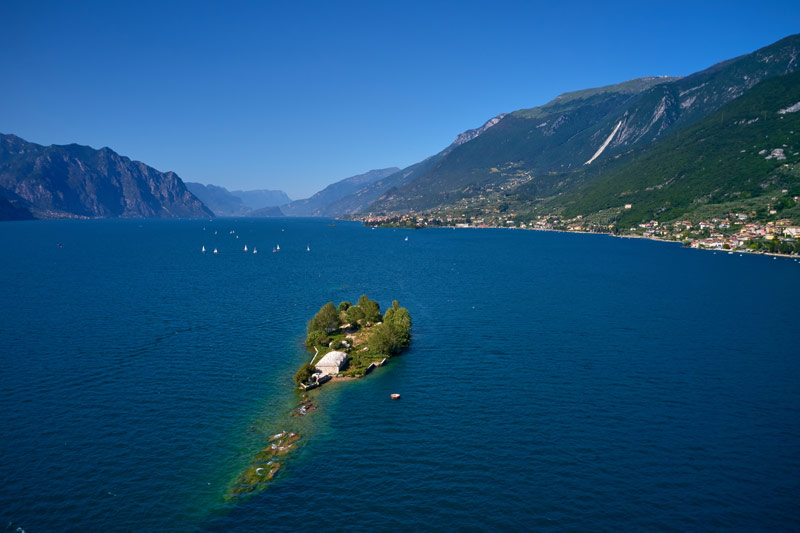 Castelletto, the largest village, has a wide, picturesque old town centre. Being still a young municipal district, tourism has not flowered yet completely and this is an aspect that makes this locality special. In front of Assenza rises the small island of Trimelone that used to be a military deposit during the First and Second World War. The small harbour villages are known for their
fish specialities
.
Olive trees and cypresses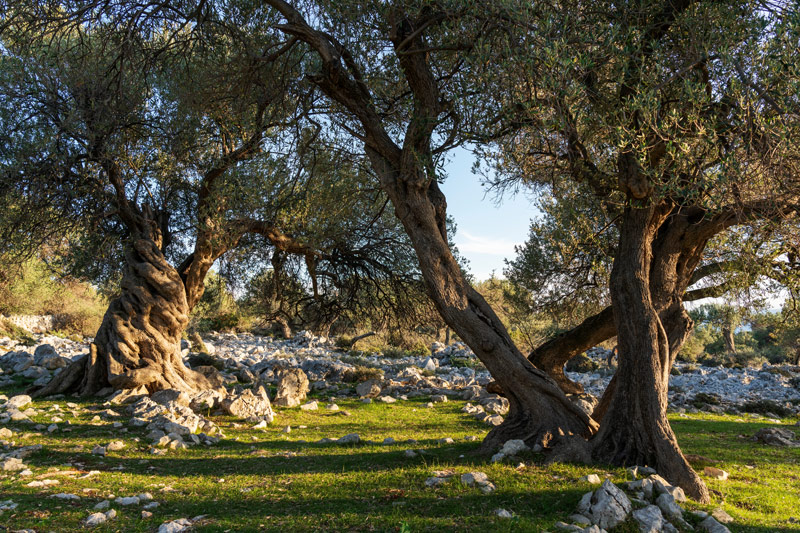 The climate is very mild, the temperatures are influenced by the water of the Lake. The vegetation goes from olive trees to cypresses, from oleanders to almond trees on the lakeshore, while in the hinterland you can find cedar and chestnut groves. Furthermore, on the slopes of the Monte Baldo, vegetation is made of larches and pines. In Castelletto di Brenzone, the weekly market takes place on Tuesday, while in Assenza it is organised on Thursday.
Information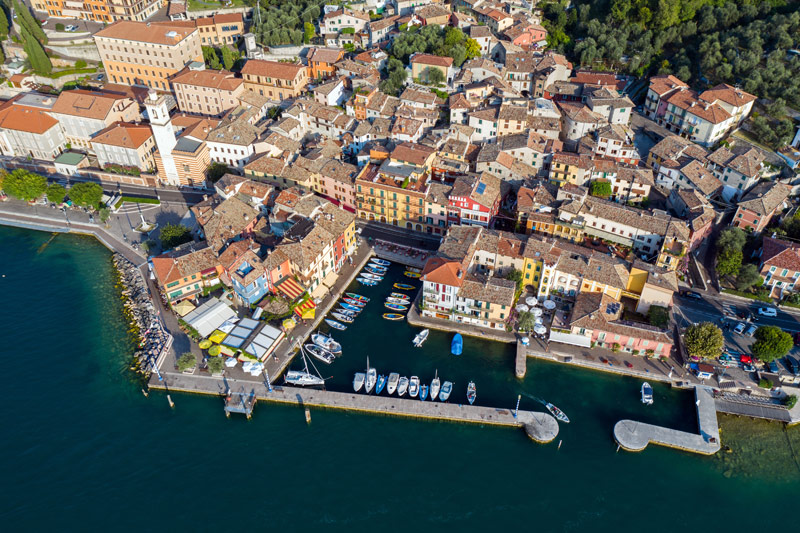 Region: Veneto
Province: Verona (VR)
Coordinates: 45°42′0″N 10°46′0″E
Elevation: 69 m (213 ft)
Area: 50 km²
Inhabitants: ca. 2.450
Density: 48 /km²
Districts: Assenza, Biaza, Boccino, Borago, Campo (uninhabited), Castelletto, Castello, Fasor, Magugnano (location of the community), Marniga, Porto, Pozzo, Prada Alta (with Narle, Scale, etc.), Sommavilla, Venzo, Zignago
Neighbour communities: Ferrara di Monte Baldo, Gargnano (BS), Malcesine, San Zeno di Montagna, Tignale (BS), Torri del Benaco, Tremosine (BS)
Zip code: 37010 - Phone code: 045