Moniga Lake Garda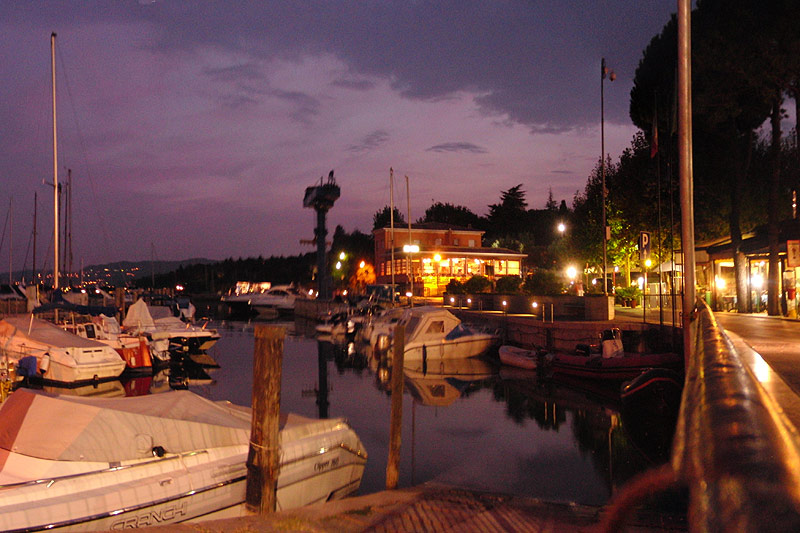 Gargnano sul Garda is set on the west shore of Lake Garda, in the middle of the Parco Alto Garda Bresciano. The locality is the largest one of Lake Garda in the province of Brescia, even if with the smallest amount of inhabitants, and is made of various small villages. Lake Valvestino, a small lake among the mountains of the Valvestino Valley, is part of the municipal district of Gargnano. Its landscape is varied and offers fantastic contrasts with the lake, the plain, the hills and the mountains. In September in "Boglico", the spectacular "Centomiglia" a hundred-miles-regatta of sailing boats is attracting a big audience every year.
Castle of Moniga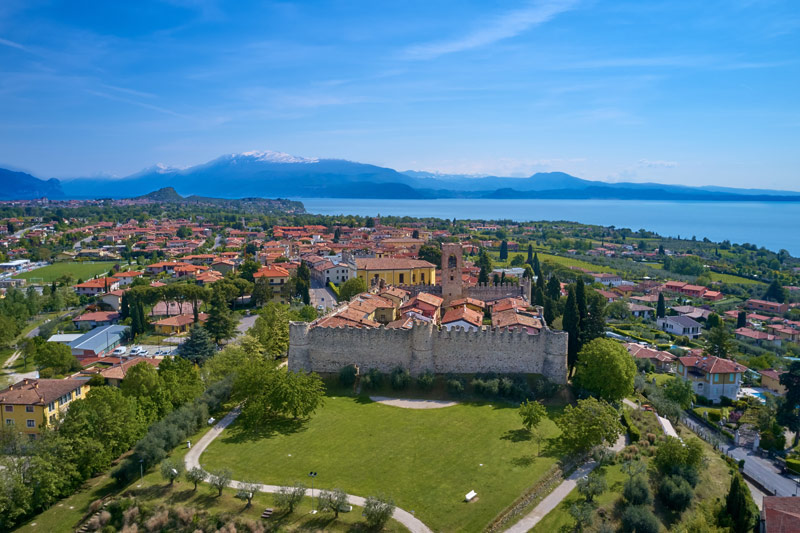 From the village, a panoramic road long about 10 km, that goes through the Chiaretto production territory, takes directly to Salò. The hilly landscape around Moniga offers different
tracks for bikers
: easy paths through the olive groves, vineyards and fields with a picturesque view on the lake. The village centre, with its narrow streets and alleys, has a particular charm. Worth a visit is the impressive Castle of Moniga (10th century), which surrounds a whole village quarter.
Idyllic gravel beaches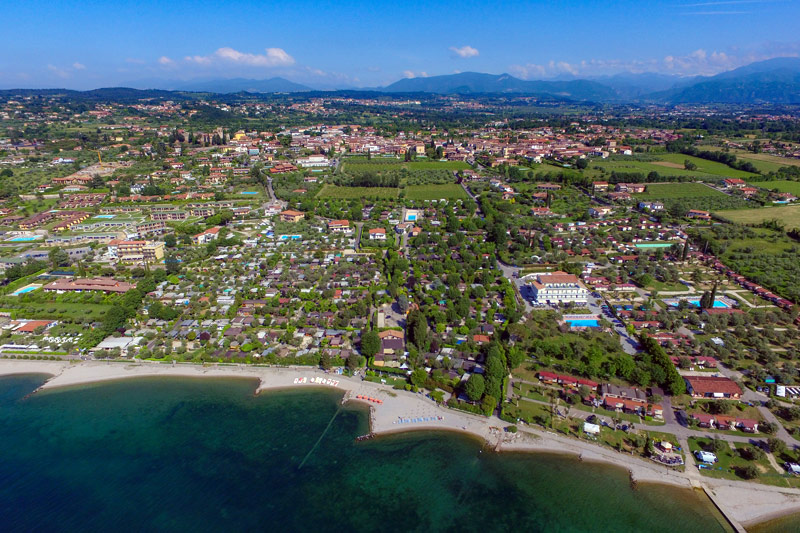 The weekly market takes place in Moniga every Monday, the stands open at 8 am and until 1 pm you can spend serene hours looking for bargains. Thanks to its idyllic gravel beaches, to the picturesque harbour and the magical landscape, Moniga is one of the most beloved holiday destinations. It is indeed easy to find the ideal accommodation among the numerous hotels, bed and breakfasts, holiday apartments or camping places.
Information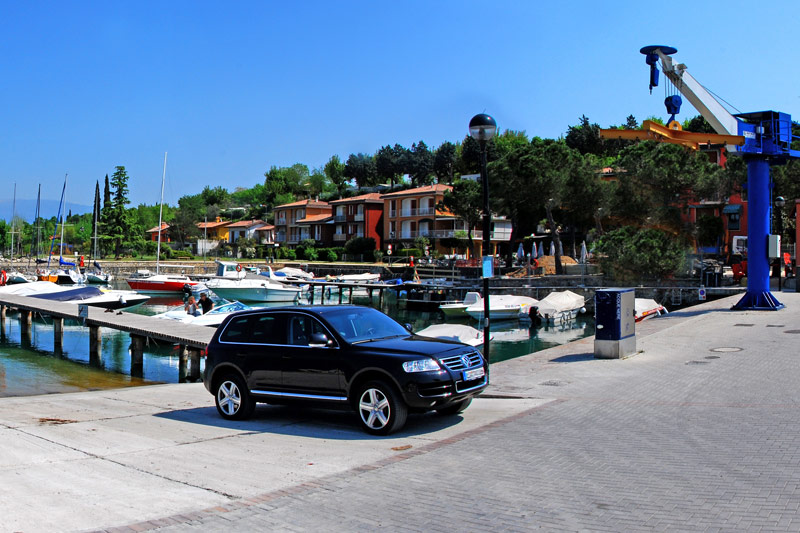 Region: Lombardy
Province: Brescia (BS)
Coordinates: 45°31′37″N 10°32′20″E
Elevation: 105 m
Area: 15 km²
Inhabitants: ca. 2.150
Density: 170 /km²
Neighbour communities: Manerba del Garda, Padenghe sul Garda, Soiano del Lago
Zip code: 25080 - Phone code: 0365