Sirmione Lake Garda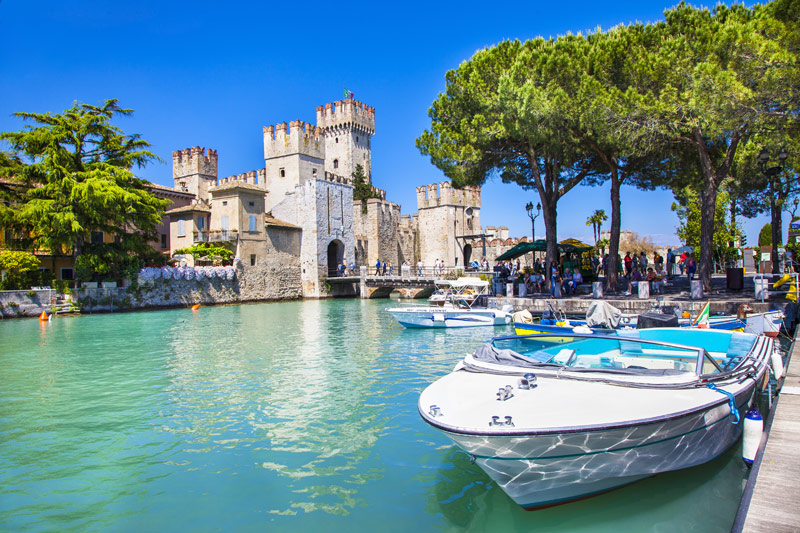 Sirmione is partly set on a peninsula that is stretched for about 4 km in the low Lake Garda, in the province of Brescia. The meridional city of the largest lake in Italy is an important cultural and health centre. The peninsula is about 30 km above sea level and it offers an incredible panorama. Sirmione is famous for the unique charm of its old town centre, with its narrow and irregular alleys, for the
Thermal Baths of Catullus
, for the churches "Santa Maria Maggiore" and "San Pietro" in Mavino, for the ruin of the Roman Villa of the poet Catullus, known also as "Grotta di Catullo". In Colombare in Sirmione, the weekly market takes place every Monday while in Lugana in Sirmione it takes place on Friday. These invite to wander in order to admire the antiques, the local products, the clothing, bags and shoes. After an active morning around the market, you can allow yourself a delicious meal in one of the
inviting restaurants
in the historical alleys of Sirmione.
Places around Sirmione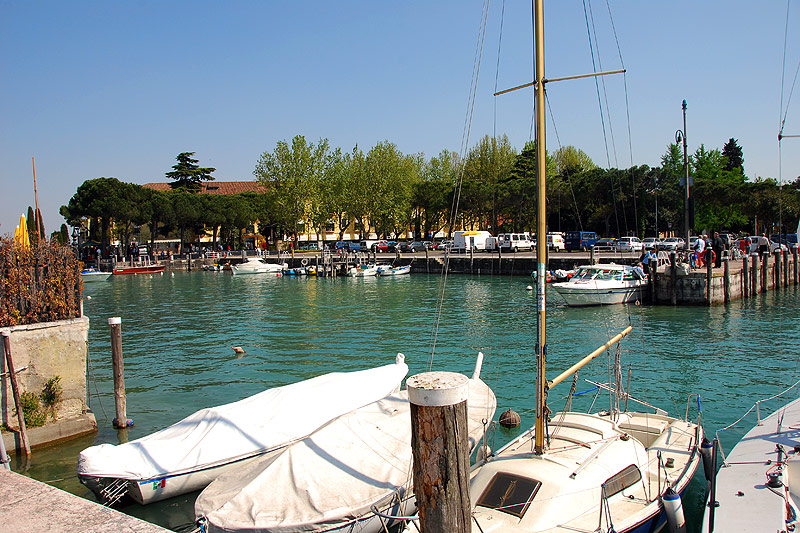 Daily trips are organised in order to explore the most beautiful places around Sirmione, including
boat tours
. The ruins of the biggest and most important Roman villa in the north of Italy is set on the last of the three hills of Sirmione. The building rises divided in three floors, whose bearing walls and columns are the only remains. Among the main places of interest, there is the small museum near the town's entrance that exposes various finds as bronze objects, coins, sculptures or graffiti rests.
Castello Scagliero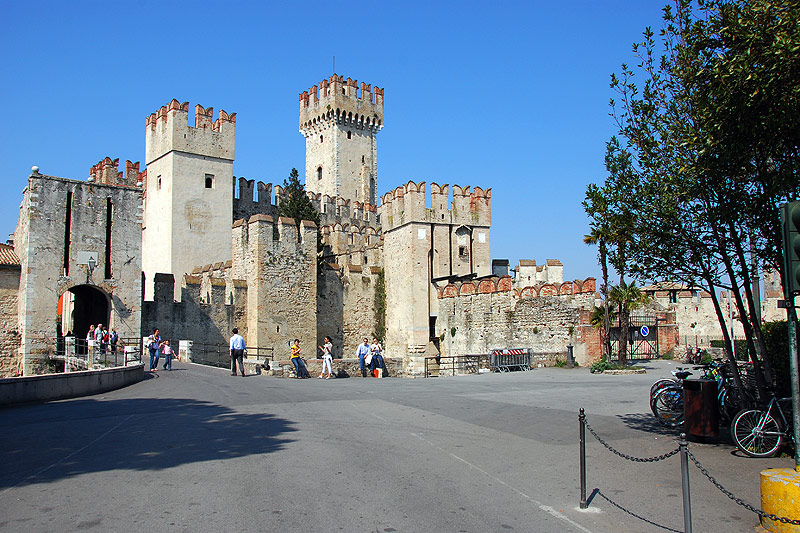 A further important building is the "Castello Scagliero" in Sirmione with its typical swallowtail battlement, which was built as a protection for the low Lake Garda and for the fleets in the harbour. Many events animate the historical Sirmione for the whole year, as for example cultural expositions and concerts. During the summer months, many other interesting events take place. Enjoy a holiday in the name of relax in one of the most beautiful cities on Lake Garda.