Malcesine Lake Garda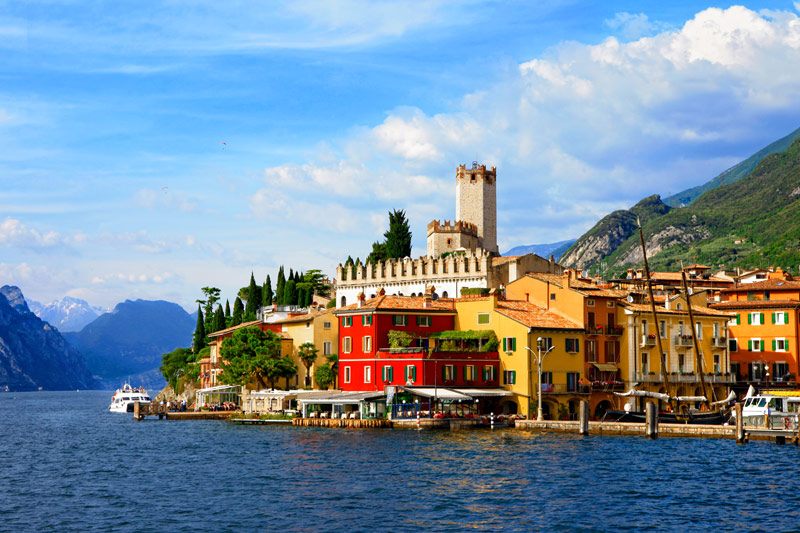 Malcesine is set on the east shore of Lake Garda and is the northernmost community of province of Verona-Lake Garda, 54 km far from Verona and, together with Riva del Garda and Limone sul Garda, is one of the "Pearls of Lake Garda".The village, built around the "Castello Scaligero" and the "Palazzo dei Capitani", seat of the city library, is placed at the feet of the Monte Baldo. The old town centre has a particular charm, with its small port, the little squares, the typical restaurants and cafés and the parish church "Santo Stefano e Benigno e Caro". Malcesine is one of the most elegant and best-equipped holiday destinations in Lake Garda: numerous hotels, apartments, bed and breakfast and camping places offer to their visitors all types of accommodation.
Railway in Malcesine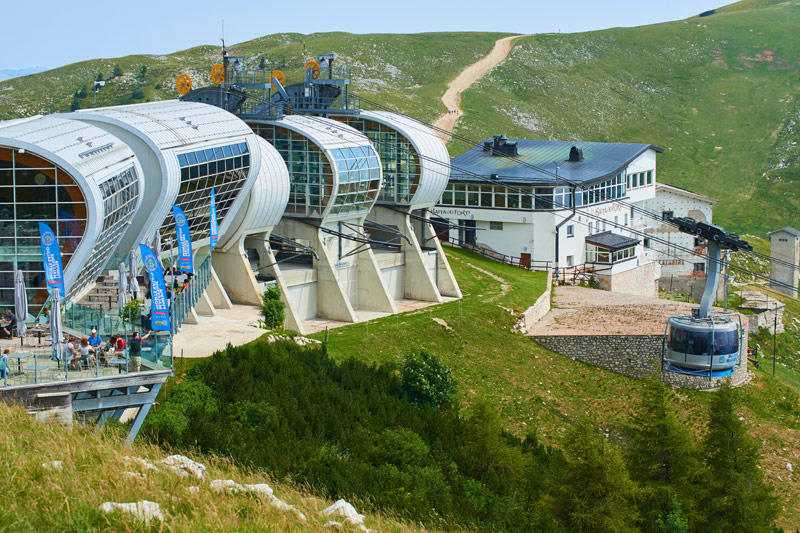 The village offers a wide range of
sport activities
, for example sailing, windsurfing, water skiing, paragliding, tennis, mini golf and mountain biking. One of the most famous sailing clubs has its seat in Malcesine: the "Fraglia della Vela", counting on its best athletes, aims at conquering not only Europe, but the whole world. A cable railway connects Malcesine with Monte Baldo (1800 m) which is also called "botanical garden of Europe" due to its varied plant species.
MTB downhill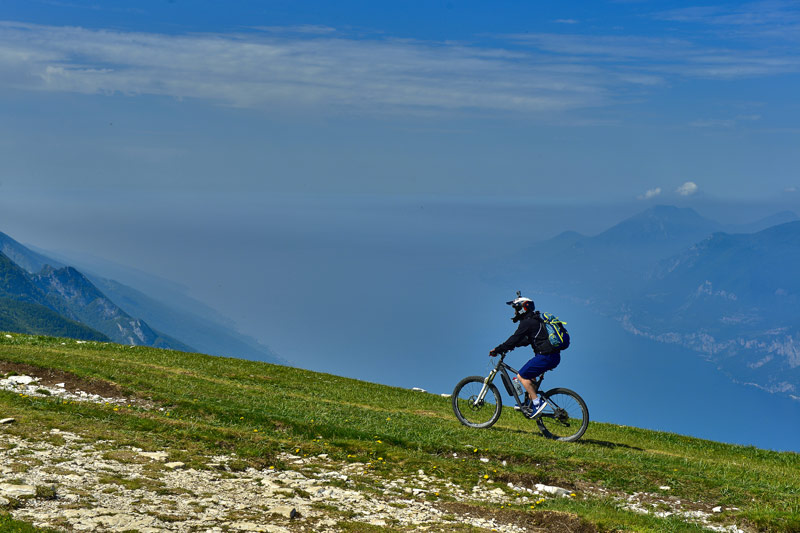 In winter, it is an appreciated ski area, with its 11 km slopes for beginners or expert skiers. In summer, on the contrary, it becomes an ideal starting point for paragliding above Malcesine on Lake Garda. Mountain bike lovers prefer instead dirt tracks to practice downhill. The weekly market takes place every Saturday. The painter Gustav Klimt has been one of the most famous guests of Malcesine. In summer 1913 he painted two of his best known landscape pictures inspired by Malcesine and Cassone.
Information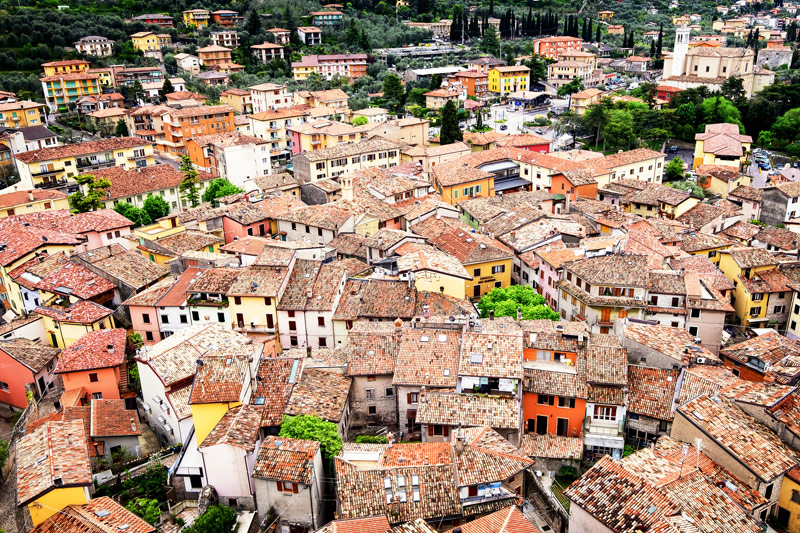 Region: Veneto
Province: Verona (VR)
Coordinates: 45°46′0″N 10°49′0″E
Elevation: 90 m
Area: 68 km²
Inhabitants: ca. 3.800
Density: 55 /km²
Districts: Cassone, Navene, Val di Sogno, Campagnola, Vigne, San Maggiore, Campiano, San Michele e Prà Alpesina
Neighbour communities: Avio, Brentonico, Brenzone, Ferrara di Monte Baldo, Limone sul Garda, Nago-Torbole, Riva del Garda, Tignale, Tremosine
Zip code: 37018 - Phone code: 045