Accommodation options around Lake Garda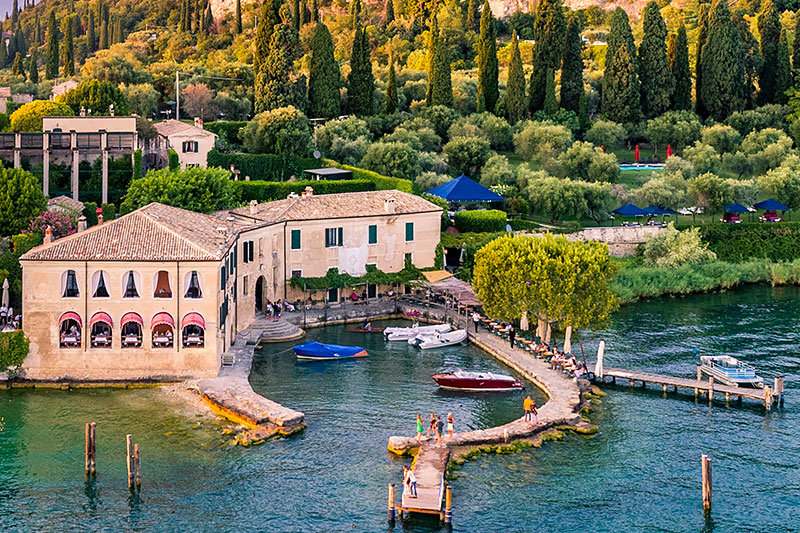 The accommodation offer around Lake Garda is various in order to satisfy the needs and requirements of its visitors. The range of possible accommodation goes from comfortable four-star-hotels right on the lakeshore to homely, familiar bed and breakfasts. Nature lovers have at their own disposal numerous "agriturismi", whom offer an idyllic holiday in a farm. On the other hand, camping places give the possibility to enjoy a complete independent vacation. Holiday apartments are available too, and beyond that other accommodations for long term rental. This Lake Garda portal gives you a helpful gaze on the wide offer of hotels and other accommodation providing you with useful information about the properties.
Information and activities around Lake Garda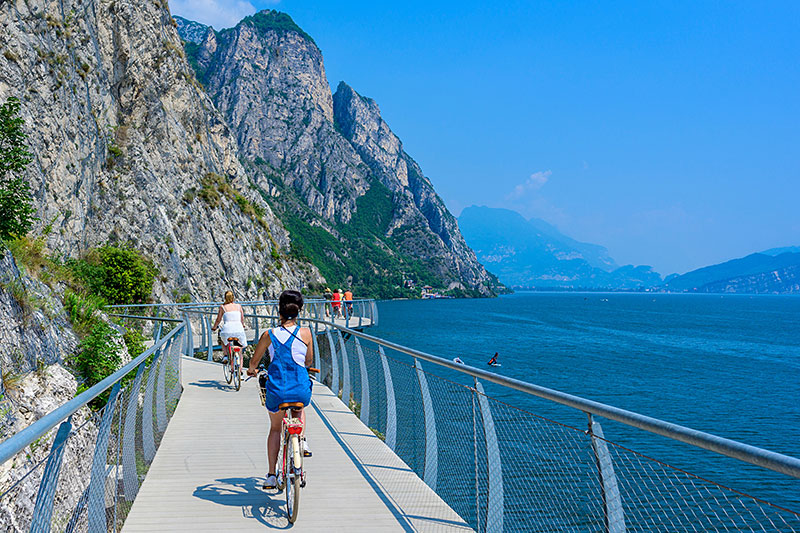 Through this Lake Garda portal, you can get much information concerning accommodations, restaurants and cafés, the most charming places to visit, typical products, fun parks and other amazing attractions. You can get information about the wide sport and free time offer (walking, mountain biking, golf, riding, climbing etc.) in the villages and in the breath-taking environment around Lake Garda. You can find offers for young and old, for children and adults. Important telephone numbers and information about the villages are at your disposal too.
History and beauty of Lake Garda
Tourism has become one of the most significant economic sources of Lake Garda. In the past, the lake with its environmental beauties around the shore, has attracted well-known personalities such as J. W. Goethe and Franz Kafka. The first traces of settlings in Lake Garda go back to the Bronze epoch and are witnessed by old, impressive drawings whom cover the walls in the caves of Monte Baldo and by the stake rests. Many people as the Romans, the Lombards, the Francs and the Venetians have settled the region for longer or shorter times in different historical moments and they have left behind them proofs of their passage in the form of thermal baths, villas and fortresses. Beside the impressive environment, this historical multifaceted aspect turns Lake Garda into a famous holiday destination.
Overview of Lake Garda and its surroundings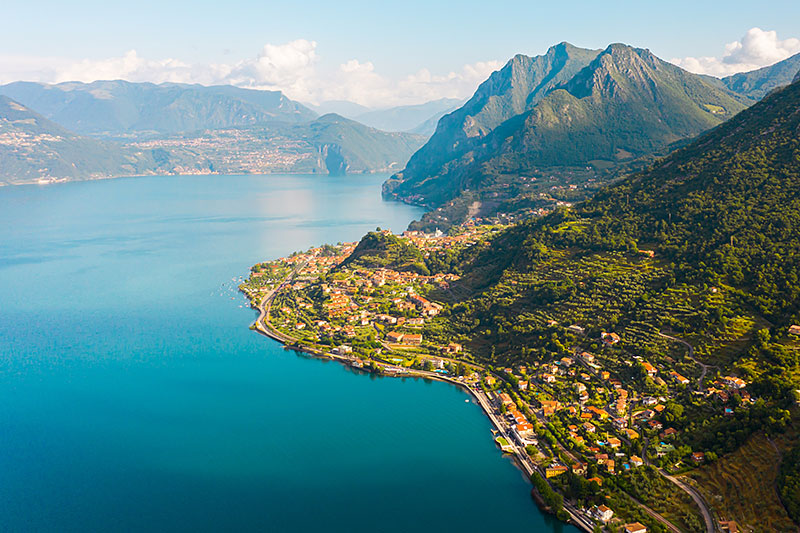 This Lake Garda portal offers you an overview on the widest lake in Italy and its surroundings and it assists you with helpful information in the planning of your vacation. Beyond that, you have the possibility to send an availability request online and to get a vision of the weather situation through webcam or weather forecast.