Desenzano Lake Garda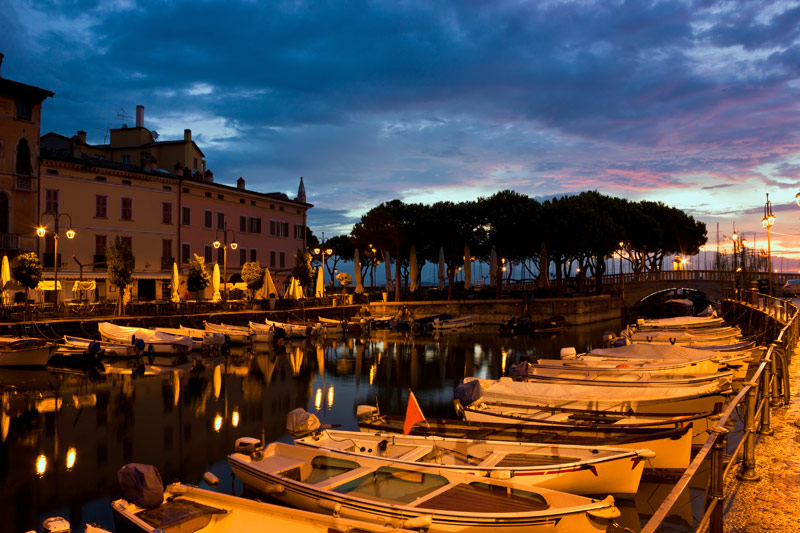 Desenzano del Garda is set on the south shore of Lake Garda and, with its 28.350 inhabitants, it is the largest city on the lake. The city is set in the centre of a large bay and it borders in the west with the Monte Corno and in the east with the peninsula of Sirmione, in an excellent geographical position form where you can admire the largest lake in Italy in all its grandiosity. The climate is mild with pleasant temperatures and the Mediterranean vegetation is made of palms, laurels and oleanders. The beaches and parks in Desenzano are wonderful, most of all the "Desenzanino" beach, "La Spiaggia d'Oro" and "La Spiaggia della Rivoltella". Here, you can relax, enjoy laziness and let your gaze wander on the crystalline waters of Lake Garda.
The flowering lake promenades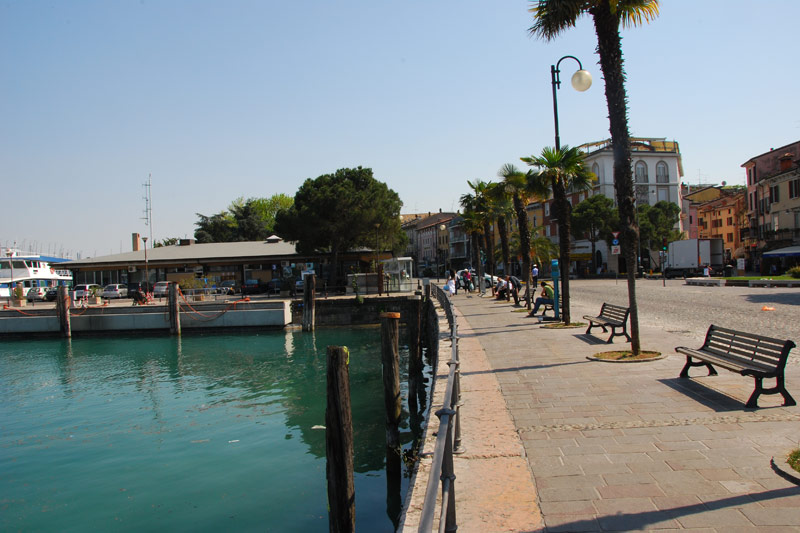 During the 1st and 2nd century, Desenzano was the house of many wealthy Romans. Through the Roman expansions, this area has lived bloody times because of its strategical position and its proximity to the main street "Via Emilia", an important connection to the Northern Lands. Nowadays, thanks to the flowering lake promenades, to the port, to the impressive buildings in Venetian style and to its landscape, cultural and architectural treasures, Desenzano is one of the most beloved holiday destinations.
Particularly worth visiting
are the medieval castle with its battlemented towers, set right in the city centre, the Archaeological Museum and the ruins of a Roman villa with the rest of mosaic floors. The train station, not far from the centre of Desenzano, represents an excellent connection with the near cities of Venice and Milan. The journey to Milan lasts for example around an hour and a half.
The picturesque city of Desenzano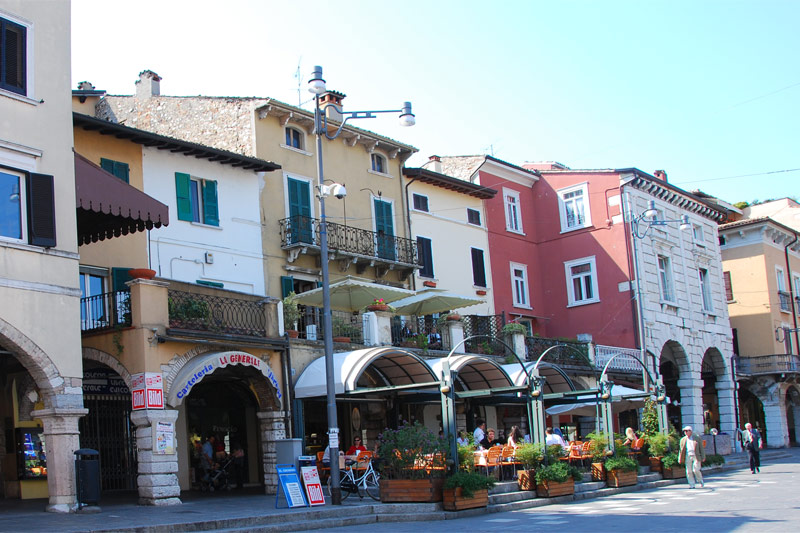 In the picturesque city of Desenzano, an antique market takes place every first Sunday of the month. This and many other markets are organised during the week: on Tuesday in Desenzano, on Saturday In San Martino della Battaglia, not far from the city centre, and on Sunday in Rivoltella del Garda in Desenzano. On the largest lake in Italy, entertainment is never missing: it doesn't matter if it is a cultural exposition, a sport event as for example a sailing competition, the famous Santa Claus Marathon, the party for the chestnuts' cultivation and many concerts - these events will be kept in your heart forever.
Information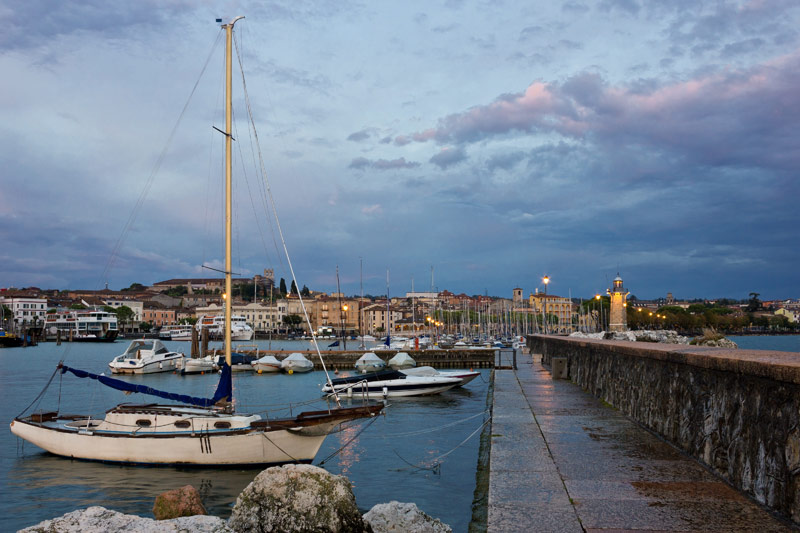 Region: Lombardy
Province: Brescia (BS)
Coordinates: 45°28′N 10°32′E
Elevation: 67 m (213 ft)
Area: 59 km²
Inhabitants: ca. 28.350
Density: 478 /km²
Districts: Rivoltella del Garda, San Martino della Battaglia, Calvata-Conta, Centenaro, Colombare di Castiglione, Grole, Lavagnone, Menasasso, Montonale Alto, Montonale Basso, Porte Rosse, San Pietro, Vaccarolo, Venga-Bertani
Neighbour communities: Lonato del Garda, Padenghe sul Garda, Peschiera del Garda (VR), Pozzolengo, Sirmione
Zip code: 25015 - Phone code: 030