Lake Garda is rich of valuable and important attractions connected to the history of the lake. Year after year, very historically important monuments have been added and they have left their traces on the 25 localities around the lake and its surroundings. Castles, palaces, fortresses and villas are still today a characteristic of the villages.

Some of the most famous places of interest are:
The botanic garden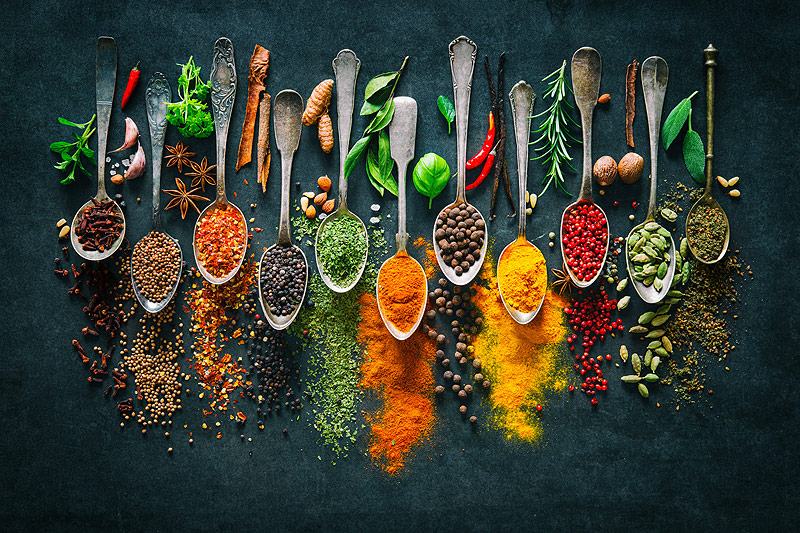 The botanic garden "Arboretum" in Arco, with its 150 plant types, among which the tall mammoth trees and the famous cave "Grotta di Patone"
"Piazza III Novembre" square with its antique palaces, the "Rocca" fortress, the churches and the bastion in Riva del Garda
The palace "Palazzo dei Capitani" and the historical parish churches in the centre of Malcesine
The palace dei Capitani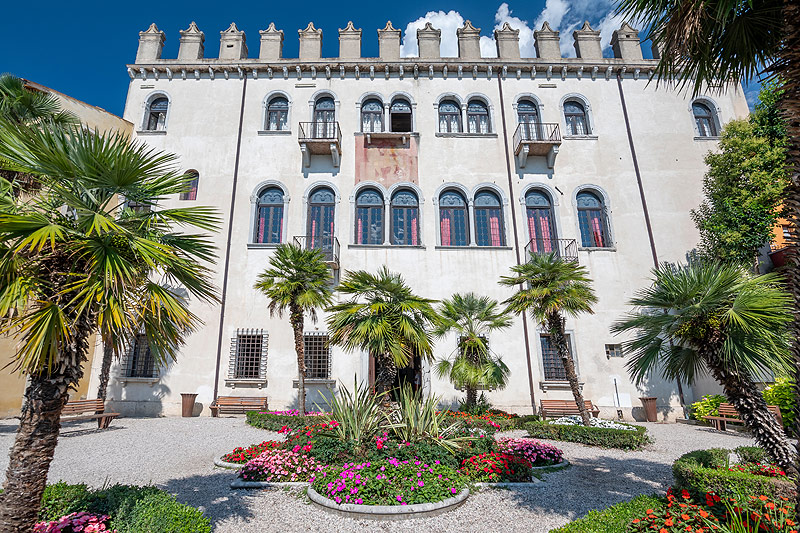 The palace "Palazzo dei Capitani", Villa Alberini, Villa Canossa and the monastery "Eremo di San Giorgio sulla Rocca" in the famous island Garda.
The palace "Palazzo del Consiglio di Gardesana", which was built in the 14th Century, the castle "Castello degli Scaligeri", seat of the Ethnographic Museum, the baroque church "San Pietro e Paolo" and the little church "S.S, Trinità" in Torri del Benaco.
The cave "Grotta Tanella" with its galleries reached by water, stalactite and stalagmite at the feet of the Monte Baldo and in proximity of Pai (neighbour community of Torri del Benaco)
The sanctuary Madonna del Frassino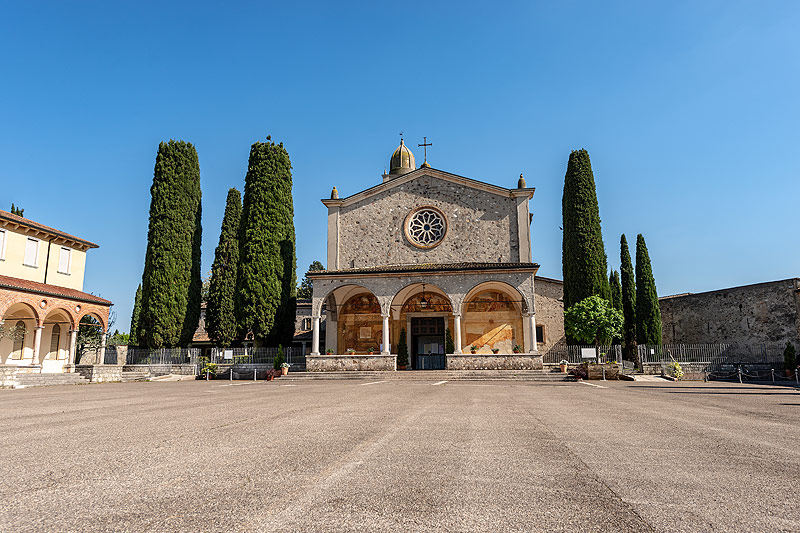 The sanctuary "Madonna del Frassino" in Peschiera del Garda
The church "San Severo" in Bardolino, the Olive Oil Museum directly beside the Gardesana and the church "Santa Maria" in Cisano
The little church "Madonna degli Angeli", the "Cossali Sella" Villa, the tower "Torre Viscontea" in Castelnuovo del Garda
San Pietro und San Paolo
The parish churches "San Pietro" and "San Paolo" in Toscolano, the sanctuary "Madonna del Benaco" and the palace "Palazzo Nuovo" in Maderno
The medieval castle and the Archaeological Museum in Desenzano del Garda
The "Barbieri" Villa in Padenghe sul Garda
The ruins of the fortress "Rocca" of Manerba, the Archaeological Museum and the churches in Manerba
Santa Maria Annunziata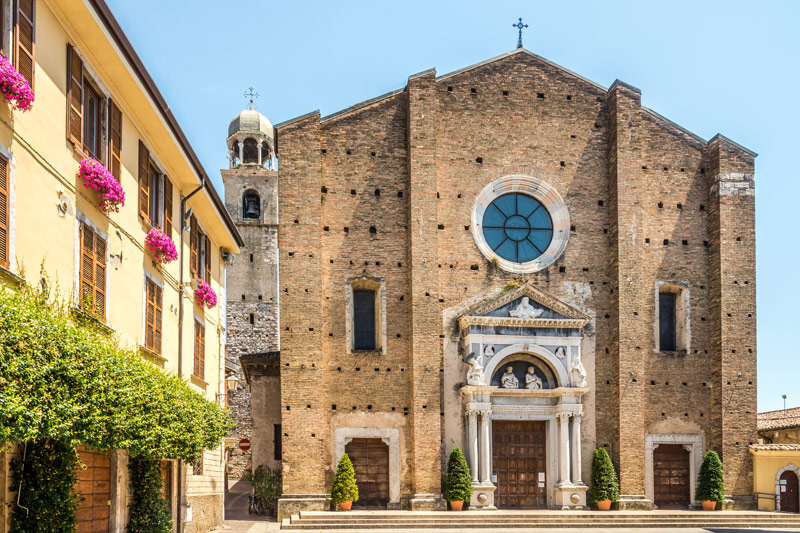 The parish baroque church, the ruins of the San Felice castle, the sanctuary "Madonna del Carmine", the "Monte di Pietà" building in San Felice del Benaco
The "Santa Maria Annunziata" cathedral and the palace "Palazzo della Podestà" in Salò
The "Vittoriale degli Italiani" estate in Gardone di Sopra in proximity of Gardone Riviera
The church "Santa Maria Maggiore", the church "San Pietro" in Mavino and the Archaeological Museum in Sirmione
The church San Giovanni Battista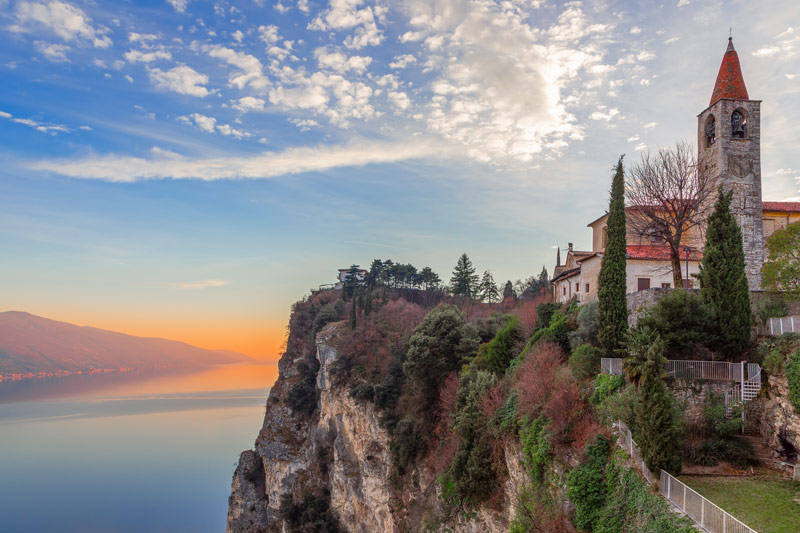 The church "San Giovanni Battista" in Pieve, the church "San Bartolomeo" in Vesio and the Antonian chapel in Usteccio - these three municipal district are part of the territory of Tremosine
The cloister of the "San Francesco" church, the bell's tower of the "San Martino" church and Villa Feltrinelli in Gargnano sul Garda
The sanctuary "Madonna di Montecastello" in Tignale
The church "San Rocco", whose origin is in 16th century and the church "San Benedetto" in Limone