Garda Lake Garda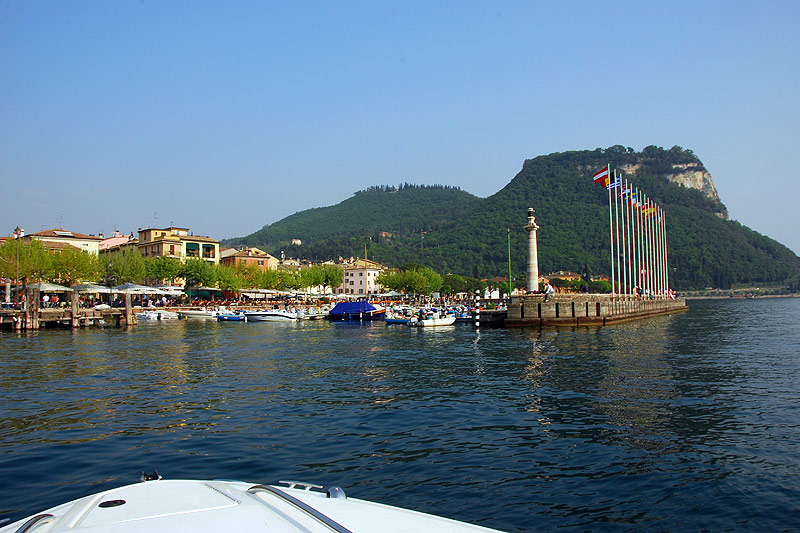 Garda is one of the most beloved holiday destinations on the coast "Riviera degli Ulivi". The village is set in one of the small bays on the lake shore, 32 km from Verona. Garda borders with the beloved holiday destinations Torri del Benaco and Bardolino and the fortress "La Rocca", the ruins of a medieval tower, overlooks it. The lake, former known as "Benàcus" or "Benàco" was named after the village Garda. The name Garda derives from the German word "warte" (watch, lookout), and it refers to the fortress, which in the medieval times was one of the most important watching points.
Punta San Vigilio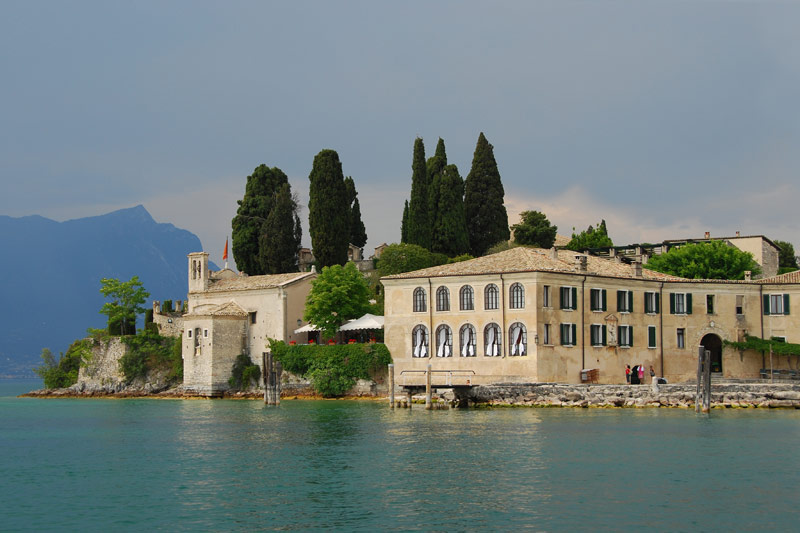 There are various proofs that the area was occupied very soon, as for example the stakes' rests going back to the Bronze Age or the "graffiti" on the Monte Luppia, which represent animals, wars, cavaliers, trees and labyrinths. The old town centre has still the charm of a medieval village, with its small colourful houses along the antique alleys. Northeast of the bay, there is Punta San Vigilio, one of the most magical places of Lake Garda. It is a small peninsula with a chapel, a small hotel, a villa, a small harbour and the enchanting Sirens Bay "Baia delle Sirene".
Numerous villas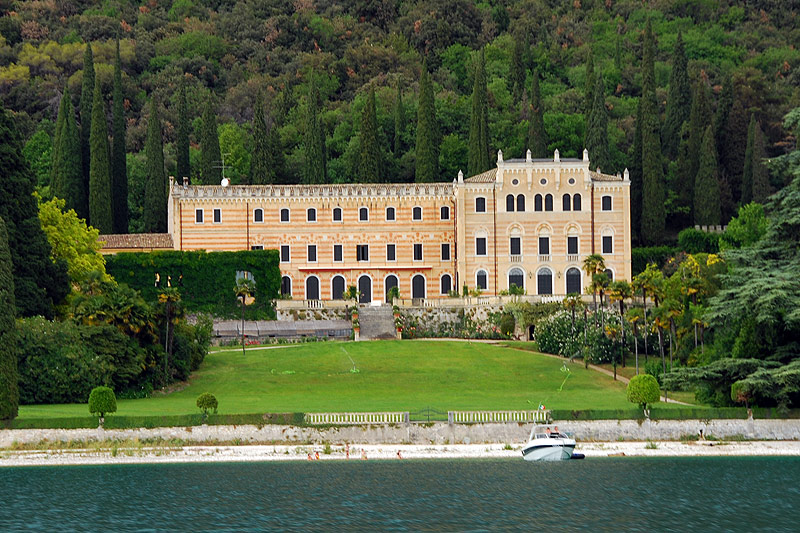 In Garda you can find numerous villas and palaces, the most beautiful and worth visiting are the "Palazzo dei Capitani", "Villa Alberini", "Villa Canossa" and the sanctuary "Eremo di San Giorgio sulla Rocca". The weekly market takes place every Friday and there you can taste and buy numerous local products and clothes for children and adults. In Garda, you can lazily wander along the marvellous promenades on the lake and its small harbour full of typical Italian boats is one of the most beloved photographs' subject. Enjoy the wonderful dawns in a café on the beach, tasting a delicious aperitif, or go for a walk or a bike trip to discover the largest lake in Italy.
Palazzo dei Capitani
Region: Veneto
Province: Verona (VR)
Coordinates: 45°34′N 10°43′E
Elevation: 67 m (213 ft)
Area: 11 km²
Inhabitants: ca. 4.000
Density: 283 /km²
Neighbour communities: Bardolino, Costermano, Manerba del Garda (BS), San Felice del Benaco (BS), Torri del Benaco
Zip code: 37016 - Phone code: 045