Limone Lake Garda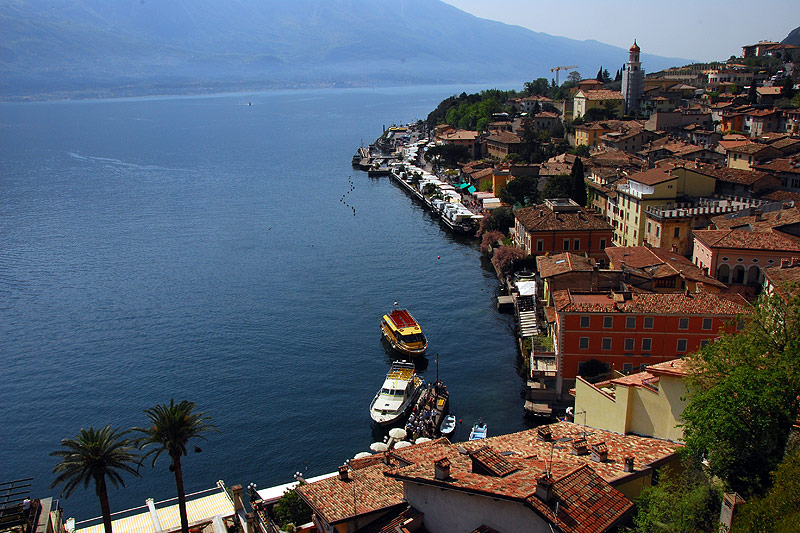 Limone sul Garda is the most north set locality on the west shore of Lake Garda and it is part of the province of Brescia. The name of this municipal district comes from the Latin "limes" and means border. Until 1932, as the west Gardesana was finished, the locality was completely isolated and reachable only through the lake or by a steep mountain road. The economy was consequently based on the cultivation of olives and lemons and on fishing, until the construction of the state road finally favoured tourism. From the church of "San Rocco" (16th century), placed right above the village, you can enjoy a fantastic view on Lake Garda. Other interesting places are the church "San Benedetto" with its four marble altars and the picturesque harbour of Limone.
The famous lemon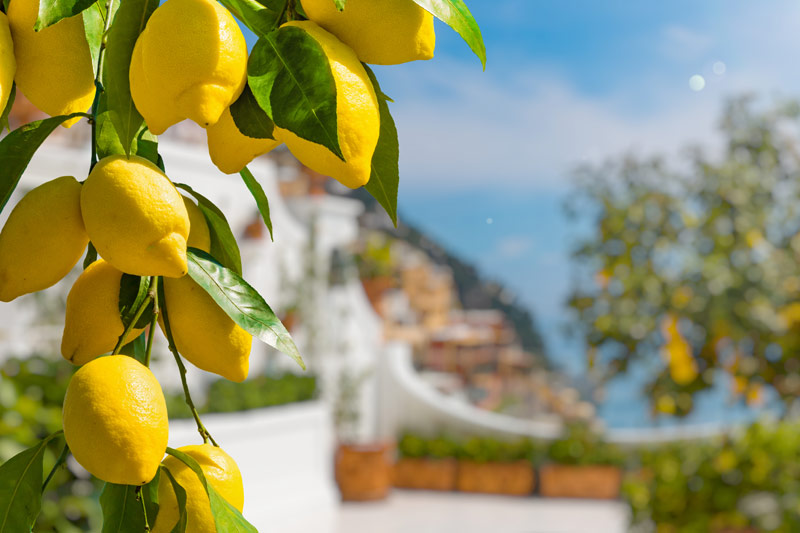 The vegetation is typically Mediterranean, with oleanders, palms and olive trees. The famous lemon greenhouses, set on the terraces on the slopes of the Cima della Mughera, are the symbol of this locality. Slightly more in the north, you can visit the rests of the first "limonaie", built around the 17th century. The weekly market takes place in Limone sul Garda every first and third Tuesday of the month. Beyond that, the locality also offers a program rich with interesting events, concerts, sport activities and expositions.
Relax lovers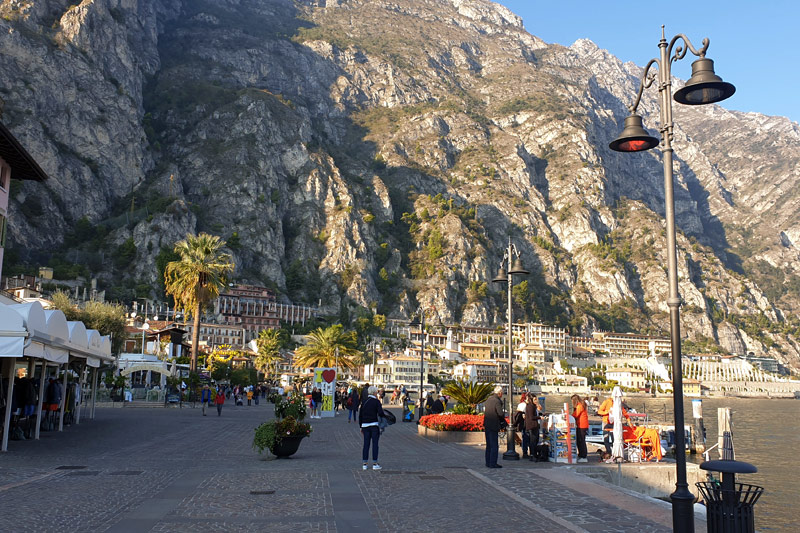 Limone on Lake Garda is the ideal destination not only for relax lovers, but also for those who want to explore the area with excursions or mountain bike tours. The path "Sentiero del Sole", as the other promenades among the olive trees, on the Monte Carone and on the Monte Preàls, are a must during your stay in Limone. Some trips are practicable also by mountain bike and e-bike. Today, Limone is a mainstay of the tourism on the Bresciano Lake Garda. The small village was built around the picturesque harbour and has the typical charm of a fishing village. The beautiful palaces and the small alleys in the old town centre, which clamber up the steep slopes of the Dosso dei Roveri, enchanted famous men as Goethe, Lawrence and Ibsen.
Information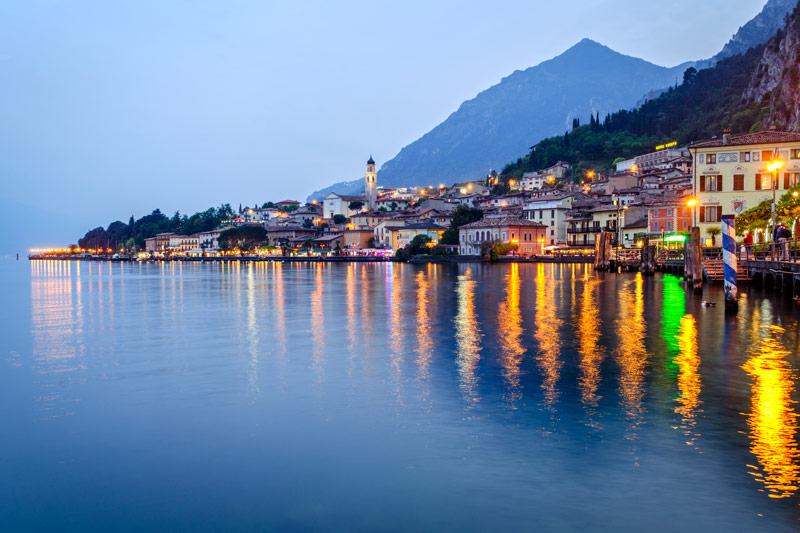 Region: Lombardy
Province: Brescia (BS)
Coordinates: 45° 49′ N, 10° 47′ O
Elevation: 69 m
Area: 23 km²
Inhabitants: ca. 1.200
Density: 51 /km²
Neighbour communities: Malcesine (VR), Ledro (TN), Riva del Garda (TN), Tremosine
Zip code: 25010 - Phone code: 0365